**BoulderDash Java game**
Boulderdash is a fun game where you solve levels by grabbing diamonds and avoiding falling rocks. Watch out for the scary creatures as well! This Java version allows you to create your own levels and images. Download the game here to add to your own site or just to play.
Here is a screenshot: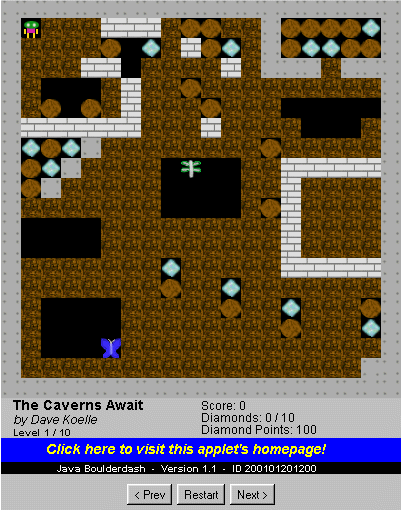 Enjoy.